CE Areas of Research
Bioinspired Computing
Circuit and System Design
Computer Architecture
Computer Security
Electronic Design Automation and Testing
Emerging Technologies for Computing
Energy-efficient Computing
Nanotechnology
Operating and Distributed Systems and Software Engineering
CE research lies not only at the interface of computer science and electrical engineering, but increasingly ties computing together with biology, medicine, chemistry, physics, materials science, mechanical engineering, and environmental engineering.
Our research is ideally positioned to help solve societal problems through the construction of practical systems incorporating both state-of-the-art and emerging technologies. We live in a time of opportunity and crisis. Rising carbon emissions and energy costs are a global problem. Aging populations increasingly strain healthcare resources. Computing technologies are at the heart of many potential solutions to these and other world problems. Emerging technologies in nanoscale and bio-compatible materials hold the promise to increase energy-efficiency and revolutionize healthcare. We also see opportunities in massive information gathering and large-scale computing resources to exploit that information in a variety of ways that include the use of machine learning and other tools of artificial intelligence.
We must also address increasing challenges to continued scaling of conventional silicon devices and to maintaining the dramatic performance growth trends that have brought us to the age of exascale computing.
Featured News
Krintz & Wolski "Protecting the Citrus Industry"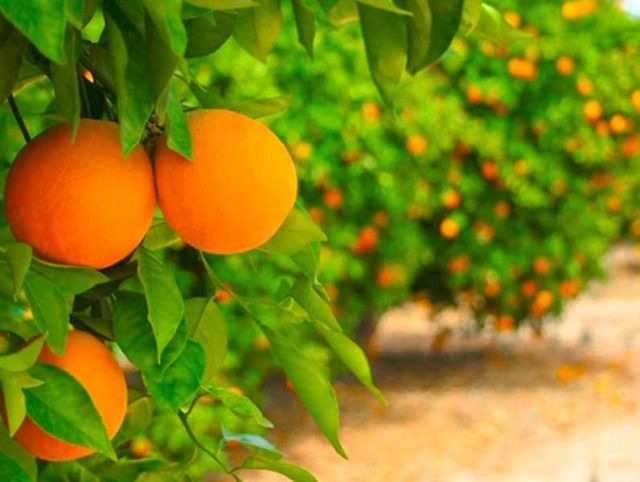 Computer Science Professors Chandra Krintz and Rich Wolski's interdisciplinary project, intended to protect the citrus industry from a bacterial disease, is one of four projects to receive seed funding from Institute for Energy Efficiency (IEE).
A bacterial disease, HLB, which is spread by the Asian citrus psyllid (ACP) has reduced Florida's citrus production by 50 percent from 2003-2017, according to the National Agricultural Statistics Service. HLB has no known cure and pesticides have had only minimal impact on ACP. Recently, the ACP was detected in Southern California, along the ground freight corridors that link Los Angeles with the lower San Joaquin Valley, which is where the majority of the nation's citrus is now grown.
Currently, there is one promising defense against ACP under development, Citrus Under Protective Screens (CUPS). The permanent protective screen structures block all pests larger than 0.5 microns from trees inside the structure. In small-scale tests, CUPS kept out the problematic pests and produced HLB-free trees.   
However, CUPS have not been widely implemented because too many uncertainties exist about the productivity and economic returns of screen-protected citrus. A multi-disciplinary team led by UC Santa Barbara professors Chandra Krintz and Rich Wolski from the Computer Science Department, and Steven DenBaars from the Materials and Electrical and Computer Engineering departments plan to answer those questions. They plan to explore new technologies for measuring and controlling environmental conditions with and without CUPS in order to make them economically viable and sustainable for growers.
Their project, Sensing and Lighting for Citrus Under Protective Screens, was one of four proposals selected to receive an inaugural research seed award by UCSB's Institute for Energy Efficiency (IEE).
COE News – "Collaborating to Protect the Citrus Industry" (full article)