T. Hu: COE Outstanding CE Senior
Every spring, the College of Engineering recognizes the graduating seniors who have the highest cumulative grade point average (GPA) from each degree program – this year's Outstanding Senior in Computer Engineering is Tianrui Hu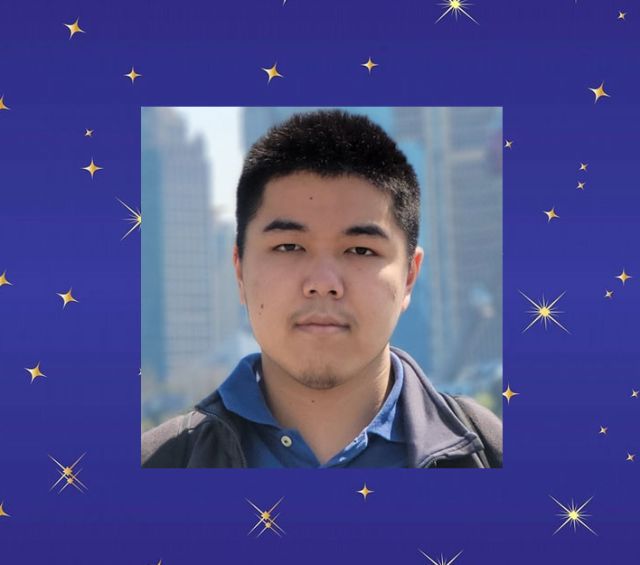 Tianrui Hu recalled the challenge of adapting to remote learning during the COVID-19 pandemic. Living in Shenzhen, China at the time, where there was a 16-hour time difference with California, he still managed to attend every lecture and complete every homework assignment on time. Months later, he is graduating with high honors, a cumulative 3.99 GPA, and a bachelor's degree in computer engineering. For graduating with the highest GPA in his degree program, Hu has been named the 2022-'23 Outstanding Senior of Computer Engineering.
"I am honored to receive the award, and I humbly believe that this is a recognition of my hard work," said Hu. "This is just the beginning of my career in engineering. It is too early to celebrate; let us move forward!"
For two years, Hu conducted undergraduate research for Kerem Çamsarı, an assistant professor of electrical and computer engineering (ECE), working on probabilistic computing. Under Çamsari's guidance, Hu said, he developed and refined his skills as a researcher and authored his first academic publication.
"The opportunity to immerse myself in research was truly enlightening," said Hu, who will enter the ECE PhD program at The University of Texas at Austin in the fall. "The experience played a significant role in shaping my decision to pursue a PhD, introduced me to researchers from all over the world, and allowed me to contribute to cutting-edge research."