Lu – CoE Outstanding Senior
Every spring, the College of Engineering recognizes the graduating senior who has the highest cumulative grade point average (GPA) from each degree program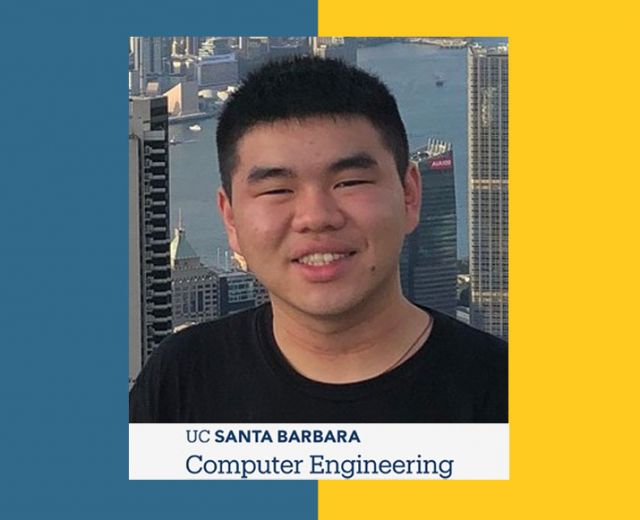 Excerpt from COE News article "CoE Announces Outstanding Seniors in Class of 2021"
"This award is meaningful to me since it reflects my dedication to excelling in my coursework, while giving back as much as possible along the way," said Andrew Lu, a computer engineering major who taught himself how to program in high school while designing an app for a dance fundraiser. "I'm proud to receive a degree from a university that values collaboration and has supportive faculty and students, and I could not be happier to dedicate this award to my family and friends, who have fully supported me along the way."
Lu, who completed the College of Engineering's Honors Program and is graduating with honors, has paid it forward during his time at UCSB, working as an undergraduate learning assistant for eight classes where he mentored students on crucial project development skills and industry practices. He served as an officer of the student branch of the Institute of Electrical and Electronics Engineers (IEEE) and Tau Beta Pi, the engineering honor society. 
Lu will intern at Amazon this summer and return to UCSB in the fall to pursue a master's degree in computer science.
COE News – "CoE Announces Outstanding Seniors in Class of 2021" (full article)